20+ Years of Excellence
Best Cosmetic Surgery

Center in Coimbatore
Dedicated to Provide the Best and Genuine patient Care
Tejas Cosmetic Surgery Center is a leading cosmetic and plastic surgery hospital in Coimbatore Tamil Nadu with experienced doctors who are committed to provide professional, safe and genuine patient care. Our cosmetic and plastic surgery clinic is equipped with state of art machines for both diagnosis and treatment. Our board-certified cosmetic surgeons in Coimbatore are skilled to handle both surgical and non-surgical treatment at a reasonable price. Our Coimbatore based surgery practices were formed by World-class plastic surgeons who set out to combine the very latest surgical techniques with their precious years of experience to offer the best surgical, aesthetic & Gynecomastia treatments. In addition, we deliver the best patient satisfaction and results that you can be proud of. Before recommending the appropriate technique, certified plastic surgery experts organise pre-surgical consultations with clients to examine their goals on a case-by-case basis.
Our plastic surgeon in Coimbatore performs a whole range of cosmetic surgery including gynecomastia surgery and rhinoplasty. We have laid out basic information about each of the procedures that we specialize in. You will find details about the consultation process, the operation itself, the recovery phase and, of course, any potential complications right here. Get affordable plastic surgery and cosmetic surgery from one of the best plastic surgery hospital in Coimbatore.
Are you looking for a Plastic Surgery Specialist in Coimbatore? We are Coimbatore based Cosmetic and Plastic Surgeon located in RS Puram, committed to providing professional and caring treatments. Our patient-friendly plastic surgery treatment will exceed your expectations and offers affordable surgery solutions in the Coimbatore area, Our experienced doctors and latest state of art technology you achieve the best-desired outcome at affordable prices. Before you choose to undergo Gynecomastia Surgery in Coimbatore, it is necessary to understand the importance of treatment and Cost and who does it actually benefit the most. The cost varies depending upon the fat to be removed. Our board-certified cosmetic surgeon in Coimbatore provides the best cosmetic procedure and they are rhinoplasty, liposuction, hair transplant and tummy tuck surgery at the best price. At Tejas, We provide a wide range of surgical and non-surgical treatments.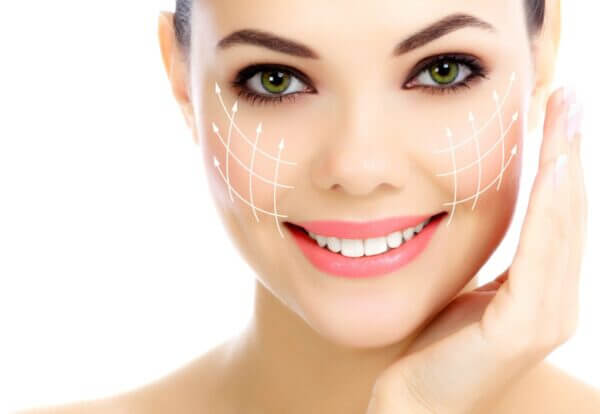 Our Cosmetic and Plastic Surgeons are Members in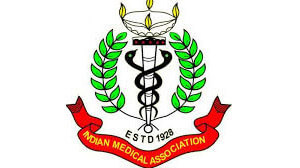 Member of Indian Medical Association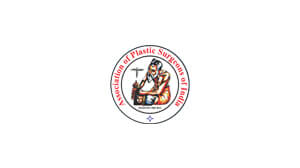 Member of Association of Plastic Surgeons Of India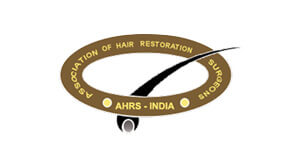 Member of Association Hair Restoration Surgeons Of India
Leading Cosmetic and Plastic Surgeon in Coimbatore
Dr Senthilkumar is a renowned plastic surgeon in Coimbatore, Tamil Nadu with more than a decade of experience in the field of plastic and cosmetic surgery. His mission is to provide the highest quality treatment with genuine patient care so that patients may achieve excellent outcomes and be empowered to live healthy lifestyles. At Tejas, We strongly believe that feeling confident about your appearance can build deep inner confidence. We aspire to generate a strong wave of confidence by encouraging healthy skin and hair. Our priority is to provide superior care to our patients and will work with you on an individual basis to meet your unique needs and cosmetic goals. Our state of the art for personalized treatments with the latest advancements enables us to provide International quality surgery for our patients. When talking about rhinoplasty, gynecomastia surgery in Coimbatore, We offer the best treatment at a reasonable price compared to other surgery centres.
Experienced and Trained Cosmetic Surgeons

Genuine and High Standard Patient Care

personalized treatments with the latest advancements

Constant monitoring and comprehensive analysis
Why Choose Our Center for Cosmetic Surgery in Coimbatore?
At our Plastic and Cosmetic Surgery Center, we understand that trust is a very important factor for the success of cosmetic surgery. Our plastic surgeons listen patiently to your concerns and wishes while demonstrating a full understanding of your goals and expectations. We are proud to work with some of the highest qualified and experienced plastic surgeons in Coimbatore. Our standard weight loss surgery will help you to maintain your beauty. Gynecomastia Surgery is also known as male breast reduction surgery. Gynecomastia surgery removes the excess fat or glandular tissues through advanced excision and liposuction technique. Gynecomastia Surgery Cost in Coimbatore varies from person to person and also depends on the surgeon & location. Our doctors are committed to providing the best treatment at a reasonable price. Are you searching for the best plastic surgeon near your location? Then Tejas Cosmetic Surgery Center is the best option for you to get affordable treatments in Coimbatore.
Highest Clinical Standard
Frequently Asked Questions
Yes. Our experts evaluate each patient and go through their medical history with them. Our surgeon would never allow you to have plastic surgery if it is harmful to you. Our cosmetic surgery physicians at Tejas have over 20 years of expertise performing safe and innovative procedures.
Cosmetic Surgery Cost is fully based on the treatment you choose and the requirement of the treatment. Our Cosmetic Surgery Center is committed to provide affordable treatment that help people to attain their beauty.
Gynecomastia Surgery Cost depends on the stage and severity of the condition. This procedure takes up to 1 to 2hrs only.
Plastic Surgery is done to improve the appearance of a specific part of the body. In some cases, revision surgery is may required.
Cosmetic Surgeon improve the appearance of the patient and improve the aesthetic look of the patient. Whereas plastic surgeons restore, reconstruct and enhance the patient appearance such as birth, accident, injury, burn or diseases.
Our cosmetic surgeons are specialised in providing both surgical and non-surgical treatment. Surgical Treatments are hair transplants, liposuction, gynecomastia, breast reduction surgery and rhinoplasty. Non-surgical treatments are chemical peeling, botox, lip augmentation and tattoo removal services.